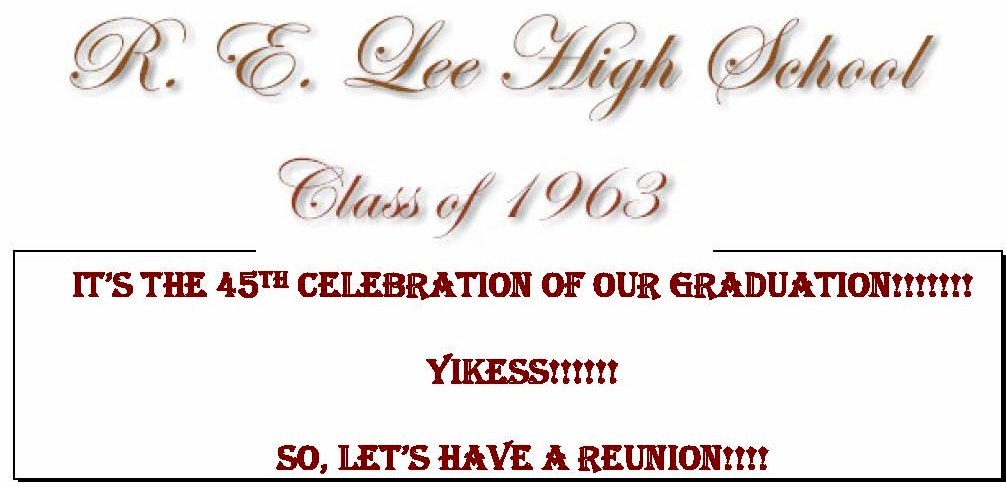 If you're planning to come to the reunion,
but you haven't yet returned the completed flyer,
please send that to Allene or Gailand ASAP!
---
Where: South Shore Harbour Resort and Conference Center
along the beautiful south shore of Clear Lake in League City.
click here for a video tour of South Shore Harbour Hotel.
Dinner, socializing, and seeing old friends …....
For more details, visit this
link
...
Folks to contact:
Kay Hester at peggypep@aol.com
AlleneJacobs Webster at awebster@aldine.k12.tx.us
Bill McFerren at Bill@McFerren.com